Exportable reports: Whether you need the information for a senior management meeting or to finish of a quarterly report, you can easily access and export reports when you need them with MindR

Standard reports:

Run specific reports on:
Geofence analysis – Report on geofence areas while also monitoring vehicle usage within certain zones.
Point of Interest analysis - Report on your company's specified point of Interest visited.
Vehicle speed - Report on vehicles' speed.

Travel - Report on the areas travelled for a specific vehicle, as well as total amount of travel for your fleet within the time frame.

Vehicle total utilisation - The vehicle total utilisation report enables you to improve areas where vehicles are not being fully utilised.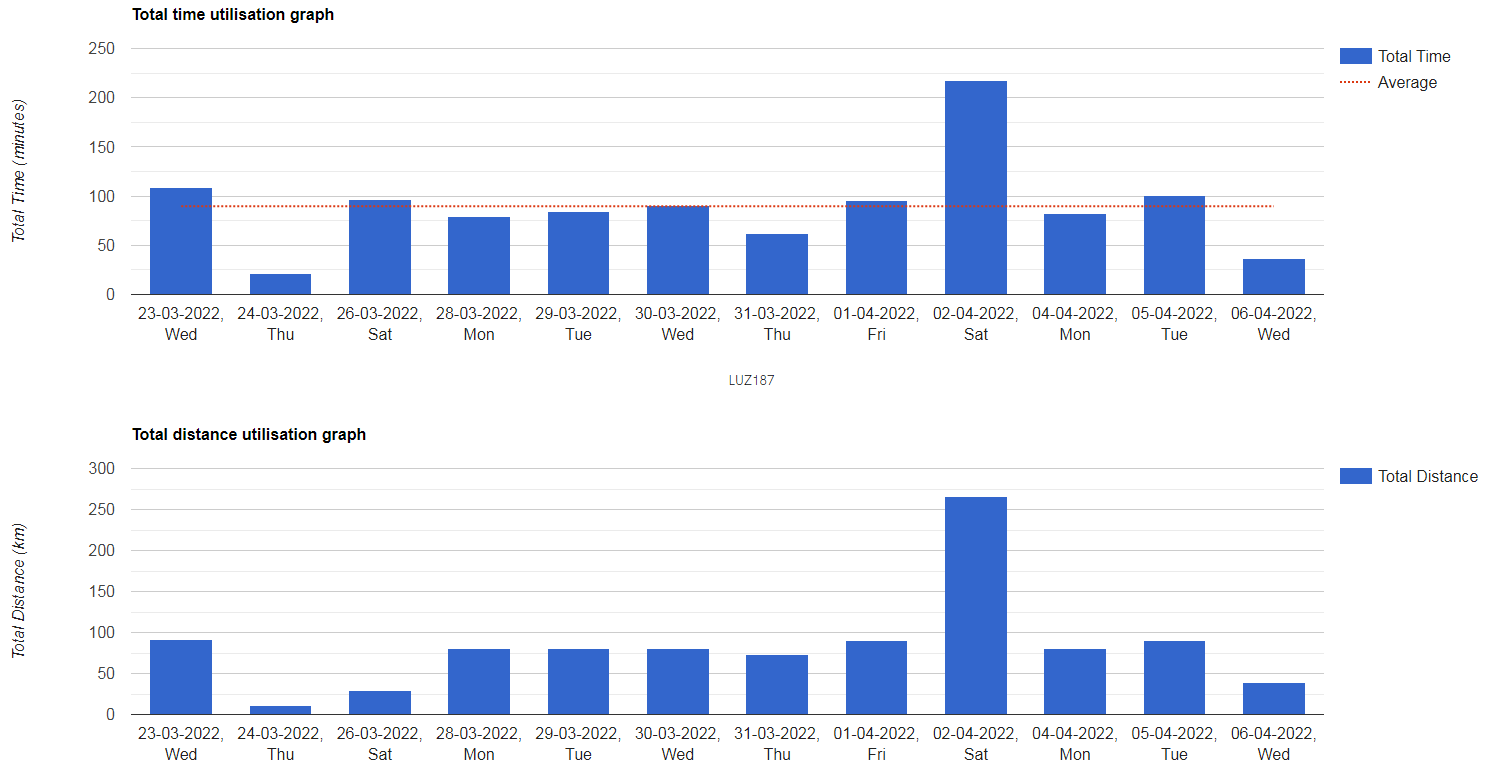 Vehicle usage – Report on vehicle usage inside and outside of work hours, to monitor vehicles for Maintenance and efficieny, while monitoring employee usage and Fringe Benefit ax obligations.
Enable and disable alerts – Easily customise alerts to align with your business priorities and needs.
Alerts include:
Power supply - Be notified i someone has deliberately tried to remove or disconnect the unit's power supply in one of your vehicles.
Crash - Be notified i one of your vehicles has been involved in a collision.
Vehicle battery - Be notified when the battery charge in one of your vehicles becomes low.
Speed - Be notified i one of your vehicles exceeds your company's set speed limit.
Idle - Be notified when one o your vehicles has been idling for a specific amount o time.
Driver seatbelt - Be notified i your driver is not wearing their seatbelt and travelling over 20km/hr.
Intrusion - Be notified of an unauthorised intrusion into the door or boot of one of your vehicles.